A A Gregory -~ Goldielovesu
Expand Your Consciousness
Do you think you're smart enough to teach yourself? Do you have what it takes to teach someone else? Are you open to learn more? Are you ready to expand your consciousness?
"Through wisdom is a house built; and by understanding it is established; And by knowledge shall all the chambers be filled with all precious and pleasant riches. Proverbs 24:3-4. Also, Proverbs 24:3-4 in The Amplified Bible states, "Any enterprise is built by wisdom, planning and keeping abreast of the facts: It profits wonderfully by knowledge of recent developments. Can you start a business without knowing what you are starting? You can't go into a bank, ask for a business loan without a business plan. You will look pretty silly telling a banker "I need money to start a business but I don't know what I want to do. All I know I want to make money." The banker will think you have lost your mind. Well we have been taught on a religious level that all we have to do is "wait on the Lord". Do you realize that "waiting" without action, do not produce results. We have the ability to use our brains, mouths and hands to build an enterprise. We must be doers of the Word, our word. The words we say, the desires we wish for, the goals we write down and/or the vision boards we create. James 1:22 says, "Be ye doers of the word, and not hearers only, deceiving your own selves". Don't deceive yourself into thinking that just talking about a what you aspire to do, will prosper you. Once again, have you ever known anyone that just talk about something without producing results being successful? Don't share with everyone your intentions. Talking about it waters down the experience, everything has a time and you don't want to be premature in sharing your intricate details if you haven't even started. If you've noticed that the more you talk about a something that you want or have a desire to do, more than likely you will lose the inspiration to move forward. Because usually you began thinking about what it will take, how long it'll be to accomplish the details and so on. You cannot lack in anything if you are trying to have prosperous results. Talking actually takes a lot of energy that could be used towards working on your vision. You have to research, study, stay focused and take time out every day to complete what you set out to do. Trust me, once inspiration hits, you'd be surprised how time passes.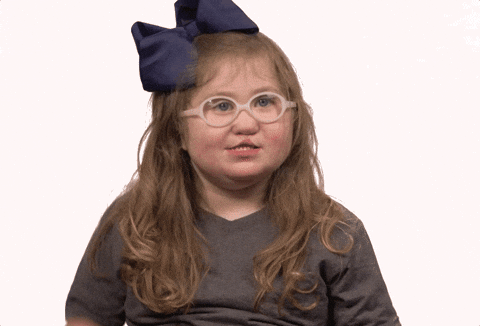 Before we get into expanding our consciousness, we have to understand what we are doing it for. We are infinite beings housed in a temporary body. We are divinely connected to a God source. We were created in an image of a higher power. Rather you identify it with God or the Universe, we are created for a purpose and our words have more power than we know. When you look around you, all things has a beginning and end result. If you consider nature, the seasons are complete cycles, life has a cycle; from birth to death. God (or Universe), has assisted in creation rather it was with a big bang or in a garden, either way, neither of those have to happen again presently in order for us to create something in our lifetimes. Don't you owe it to yourself to write your story in between birth and death? Deuteronomy 31:6 says, "Be strong and of good courage, fear not nor be afraid of them: for the Lord thy God, he is that doth go with thee: he will not fail thee, nor forsake thee. We can move forward knowing that we are learning and building an enterprise with God handing us tool by tool.
There are several steps in expanding our consciousness. First we have to acknowledge where our strengths are. Secondly, we have to reprogram our belief system. In my book Empower 2 Dream , I speak about how your consciousness has been programmed from the time you were born. And doctors have researched that consciousness can actually start in pregnancy. In order to expand your consciousness in the first place, you would want to clean out the beliefs that have held you back. It is quite a challenge to complete a task or an end result of something specific you have in mind to succeed in.
Completion is success. Colossians 2:10 says, "And ye are complete in him, which is the head of all principality and power." How can you be a successful entrepreneur or become prosperous if you aren't equipped in finishing anything? You cannot command your life to change when you can be easily distracted or don't follow through. Could you imagine what would have happened if Thomas Edison had not finished creating the light bulb? Or if the Tuskegee Airmen not persisted to assist in fighting World War Two? How about if the Stonewall riot had not happened or if the Me Too movement never existed? We have to keep our end goal in mind when beginning the work and when we hit a rough patch. We must understand that if we are to be like God we must take live in our divinity and that can help us with spirit given purpose. First you must know that we have a purpose and the purpose is to express our divinity among one another. We have to stay focused on having good success and to have good success we must set our minds to acquire intelligence, planning and understanding of what we are to do.
Completion is not an option. How do you start and finish? In Deepak Chopra's book "The Seven Spiritual Laws of Success", he speaks of The Law of Intention & Desire, "And when we introduce an intention in the fertile ground of pure potentiality, we put this infinite organizing power to work for us" When things don't seem to go your way. There is a reason Have you noticed that successful people speak about how much they've practiced once they've made up their minds that they will acquire the result they desire? Successful people also spend time meditating and envisioning the end goal. Quieting your mind and imagining the completion of something you've started sets you on the path of manifesting the outcome.
Once you expand your consciousness you will never live in lack. You'll start prospering and giving beyond your imagination. Find a daily practice that will help you expand your consciousness and eliminate your doubts.
A Alanda "Goldielovesu" Gregory
Authorpreneur
info@goldielovesu.com